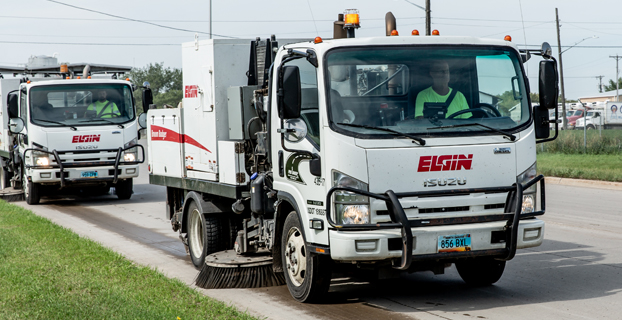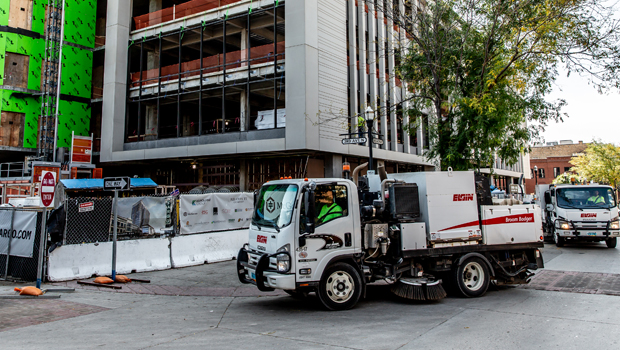 Quality Service
Our Mission at Pro Sweep, Inc. is to provide comprehensive and efficient outside maintenance services tailored to retail, municipal and state operations and to handle these issues on a regional basis.
Pro Sweep has the systems and training in place to keep our customers coming back to us again and again.
All of the services we provide are monitored to assure peak performance. Our experienced management team maintains a thorough follow-up procedure designed to maximize employee training and assure consistent, industry-leading results with every sweep.

Streets

Parking areas

Malls

Construction Sites

Highway and Roadways

City, State, Municipal and DOT

Underground / Covered Parking Areas

Rock Removal, Millings, and Chip Seal Material
Additional Services
Pro Sweep can also handle many other exterior and pavement-based maintenance and repair tasks for you.
In addition to sweeping services, we also offer the following services, either in-house or through our various working partners.
Parking Lot Striping
To enhance that professional look and safety in your parking lot, Pro Sweep provides parking lot line striping. Not matter the lines, we use the highest quality materials for a long-lasting appearance.
Power Washing
To add that sparkling clean look, Pro Sweep offers power washing to clean and maintain your curbing and walkways. This service is often also ideal for graffiti removal or for cleaning the sides of buildings, machinery, etc.
Crack Filling and Sealing, Seal Coating
To keep parking lot surfaces intact and easy to clean, Pro Sweep will fill and seal cracks, as well as do pothole patching. Once any needed repairs are made, many clients find that a top coat of sealant will make the whole lot look new again.
Underground and Covered Parking Lots
Keep your parking lots clean and safe by having the Pro Sweep professionals sweep and/or scrub them. Clean parking lots minimizes the potential for slip-and-fall injuries and increases the perceived level of safety.
Maintenance Crews
Pro Sweep also offers general maintenance crews to handle a variety of jobs that enhance your property value. Preventive maintenance of your building exterior and parking lot will add to the safety, longevity and value of your property.
We Offer a Diverse Fleet
Our sweeper fleet includes regenerative air and mechanical broom machines, as well as scrubbers for our covered parking area sweeping. As a result, when you use Pro Sweep you can be assured of having the right type of sweeper used for each and every application.
We adhere to the power sweeping industry's highest ethical standards and receive continuing education.
ProSweep is a proud member of the World Sweeping Association (WSA). To even become a member of WSA, sweeping companies must pledge, in writing, to uphold stringent ethical standards.
As a WSA member the ProSweep management team also has access to a wide array of articles designed to help member companies be as professional as possible. This includes a WSA-sponsored information update every two weeks and a safety bulletin monthly. With ProSweep you receive a higher, more professional, level of service at no additional expense.